About
Cinema Caravan started with the concept of "Playing with the Earth",
and it has become a bridge between cultures and people through its journeys.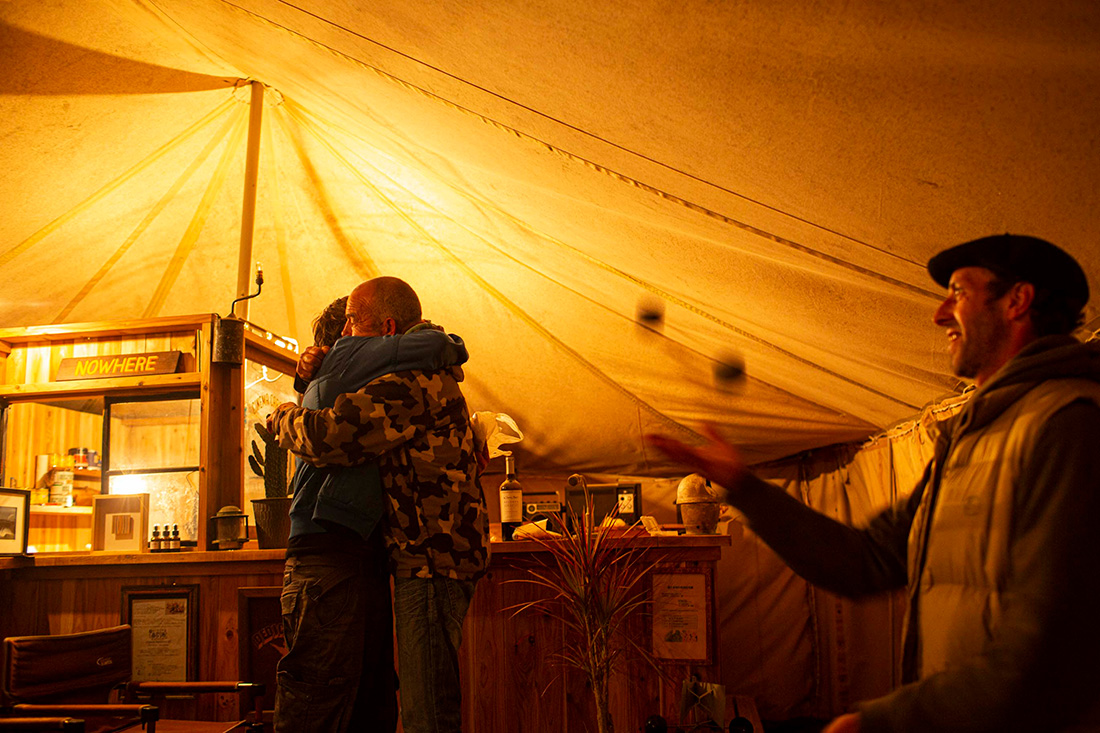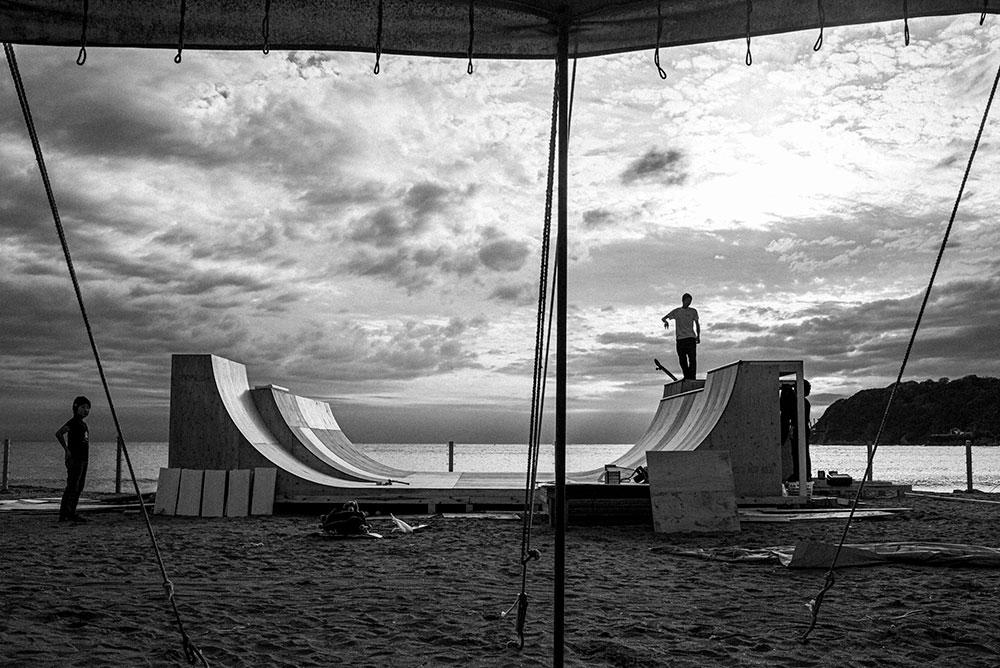 CINEMA CARAVAN was founded in 2010 by members who created the first Zushi Beach Film Festival in Zushi City, Kanagawa Prefecture, Japan. Led by photographer Rai Shizuno, the group is formed by artists, musicians, painters, carpenters, cooks, and others from a variety of genres. While it works as a catalyst to revitalize the region through collaborations with local people and culture, it is also a collective that directs and creates spaces for art and film festivals.
CINEMA CARAVAN is in a sense both a project and a collective of people with these various aspects and characters.
We continue to create a cycle in which we bring the experiences and connections we have cultivated back to our own local communities, develop them, and then return them to our destinations.
With the theme of "play with the earth," the project started as a screening in the open air to create a place where people can feel with their five senses, prompted by various kinds of mediums, from video, food, music, art, to sports. It has evolved a medium to create expressions and shared experiences that go beyond the screen experience.
We have participated in domestic and international projects such as "Echigo-Tsumari Art Triennale", "Ichihara Art Mix", "SONSBEEK`16", "San Sebastian International Film Festival", and ""artjog" Ruang MES56″. We have also participated in several other projects for regional revitalization.
Our activities are rooted in local communities and contexts. In addition to hosting the Zushi Beach Film Festival every year in its home base of Zushi, we also operate the CINEMA AMIGO cultural complex, a year-round base for its activities.

CINEMA AMIGO
https://cinema-amigo.com/

AMIGO HOUSE
https://note.com/amigohouse/

AMIGO INN
http://www.amigo-inn.jp/